What is Autism in children?
Autism is a developmental disorder of the brain that typically presents by the age of three years with social impairment, delayed language development, and repetitive and restricted behavioral patterns. 
It is often accompanied by emotional, sleep and sensory disturbances, such as poor concentration, easy emotional out of control, screaming, difficulty falling asleep, easy awakening, sluggish pain but sensitivity to touch, taste and hearing, etc. 
There is currently no confirmed cure in modern medicine, and there is no consensus on the best treatment or training method. The main direction of treatment is early identification, diagnosis and evaluation, combined with education and training, social adjustment and parental support. The clinical effect of acupuncture as a complementary and alternative medicine in the treatment of autism in children cannot be ignored.
How can TCM 
acupuncture help with Autism child?
The scalp acupuncture in acupuncture is mainly used to treat brain-derived diseases, and the sooner autism patients receive treatment, the better the effect.
Molecular neuroscientists believe that neurodevelopmental disorders are caused by disturbances in the wiring of the brain. 

Two to three years old 

is a critical period for the formation of nerve cell connections in the brain. Acupuncture can help improve the connections of nerve cells in the brain.
The patient Qiangqiang knew how to call parents and interact with people when he was one year old, but then gradually regressed, and his eye contact with people became weaker, his facial expression was indifferent, he was easily excited, nervous, restless, had difficulty falling asleep, did not like noise, 
unwilling to Haircuts, picky eaters, no appetite, no food, sensitive to touch and dull pain; at the age of two and three months, can't point to the desired items with fingers, can't distinguish between you, me, him, like puzzles, transportation and animal models, accompanied by severe eczema.
After several acupuncture treatments, his eye contact was significantly enhanced, his ability to sit still, listen to instructions, and comprehension also improved, his facial expressions were richer than before, his smile and voice increased, his sleep improved, and his appetite increased. In addition, Qiangqiang's relationship with his mother has gradually changed from being difficult to communicate and communicate to becoming more interactive.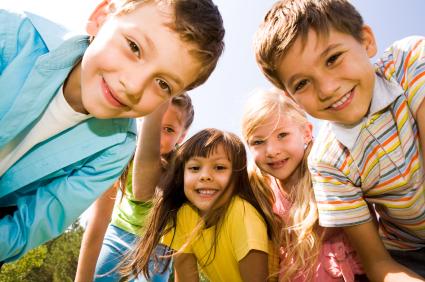 First Trial Experience
 by Annie Tiang TCM


Traditional Chinese Medicine Children Health Management Experience only $98
Treatment includes:
One TCM treatment (U.P $158)
One Free TCM consultation (U.P $60)
Schedule your appointment today to fill a vacancy!